This is the image on the post card that the gallery sent out. It is a detail of the upper right corner of the image below.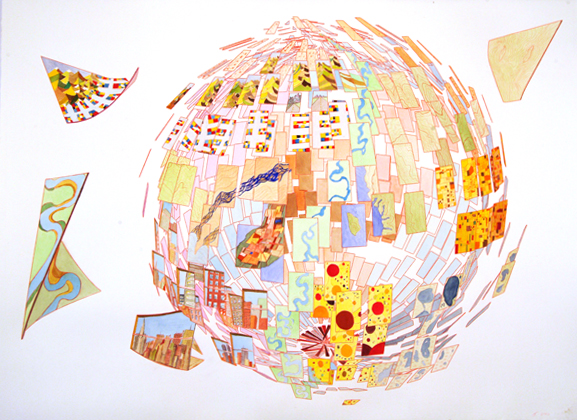 This is the entire drawing called 'Map.Globe.Com'. It is 22" X 30" and is done on Lanaquarelle watercolor paper with red pencil and gouache. I used the pen plotter to lay down the exploded sphere that I made in Maya and then improvised the interior of each rectangle.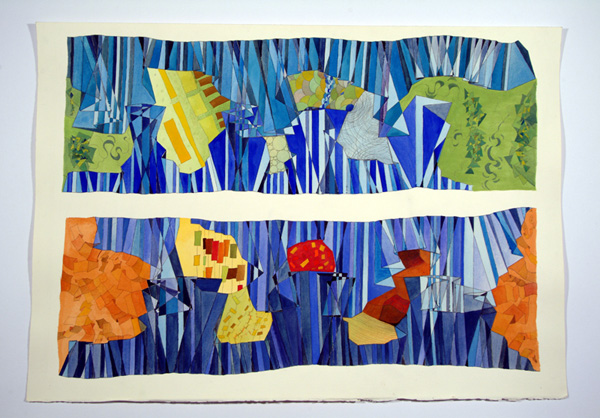 This drawing is called 'map' for obvious reasons. The main structure was drawn using the 'Mobility Agents' rake tool. After it was plotted down I filled in the color and interior shapes by hand.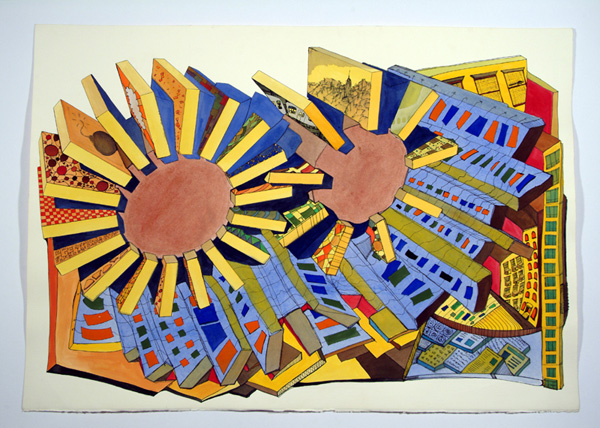 Another plotter/hand hybrid with lots of improvisational drawing. There are 12 drawings in the show done from July 2005 until a few days ago (to be specific, it was April 6, 2006 when the last drawing was pried from my hand and sent to the framer).





STAY TUNED! I plan to upload images of the show after the opening.

Visit Numeral