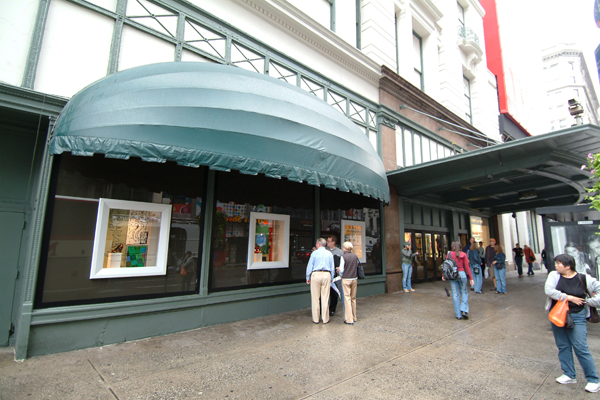 It wasn't until I stepped back after I installed the work that the magnitude of having my work on display at Macy's hit me. The artworks that I had sketched, planned and built all alone in my studio were now in the windows of this big store getting tons of exposure. Whoa. Cool. I thought they looked great but I was freaked out just the same.

I got to work with two incredible guys from Macy's, Doug Fowler and Paul Olszewski who were really cool about helping me do what I wanted and making the pieces look great in the windows. I really learned a lot from my interactions with them and seeing how they operated behind the scenes to make Macy's window's memorable.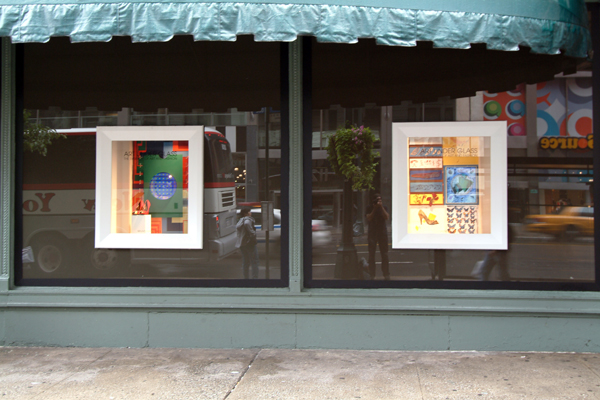 The pieces were designed to fit in these windows and I think it worked out well. The windows are right next to an entrance and a bus stop so there is a lot of traffic. I heard that, depending on the time of day, 1,000 to 3,000 people pass by each hour. That may be more than see my shows in the gallery in a month.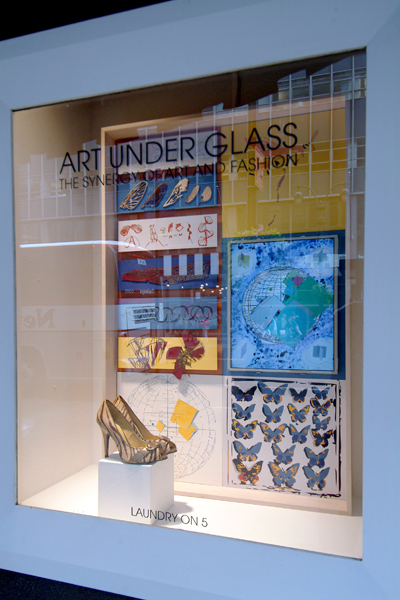 Wund I (2006)

This piece is the one that got the project started. In an attempt to find a way to integrate a screen into an image, I researched the cabinet of curiosity. It seemed fitting that in the information age the display of exotic discoveries would have to include a screen. Here I am inspired by insects, their wings, and the lines my software generates that resemble them.

I knew that there would be merchandise in the windows along with my artwork and I must admit that I was pretty nervous about how that would work out. (Me? Nervous?) But again the team at Macy's was totally professional. They chose really cool looking shoes that had some design or color relationship to the pieces. I have to laugh when I see it - I love the irony.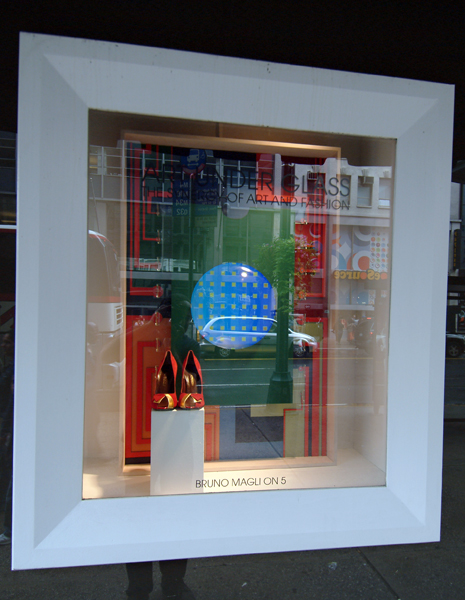 Chip I (2006)

This is a huge computer chip in a box but it is very hard to see in this image. I will try to update this. The background is a kind of circuit board pattern. The center of the chip is a screen that goes through constantly changing combinations of Josef Albers-like color contrast studies.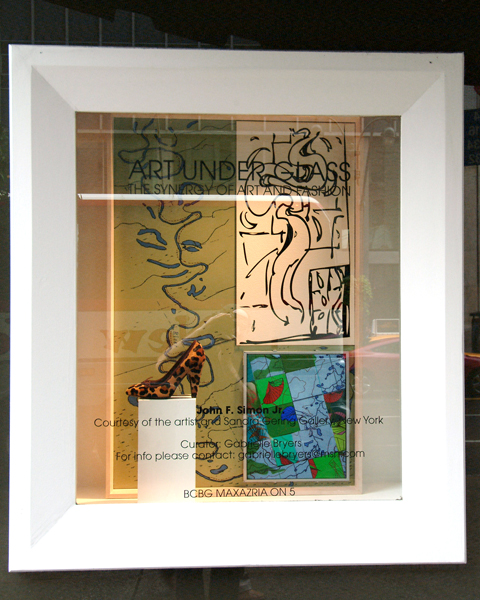 The Map Is Not The Territory (2006)

If you know my previous Formica pieces or the project I did for the Aldrich Museum last year, you know I am into maps and rivers. Here I combine an inlay map, a paper sketch and many map images changing in real time on a screen.



Visit Numeral